Roadtrips are my favorite adventure. You see epic views, get time to think, and experience parts of a place rarely seen by outsiders.
Like when we stopped in Benton, an old mining town with an intersection, a gas station, and a couple abandoned buildings. You cannot imagine the relief you feel upon finding gas in the middle of the desert when your tanks are running low, night is near, and you hadn't seen a human in hours.
Next gas station: 82 miles 😅
It was an epic roadtrip and I looked damn cool doing it.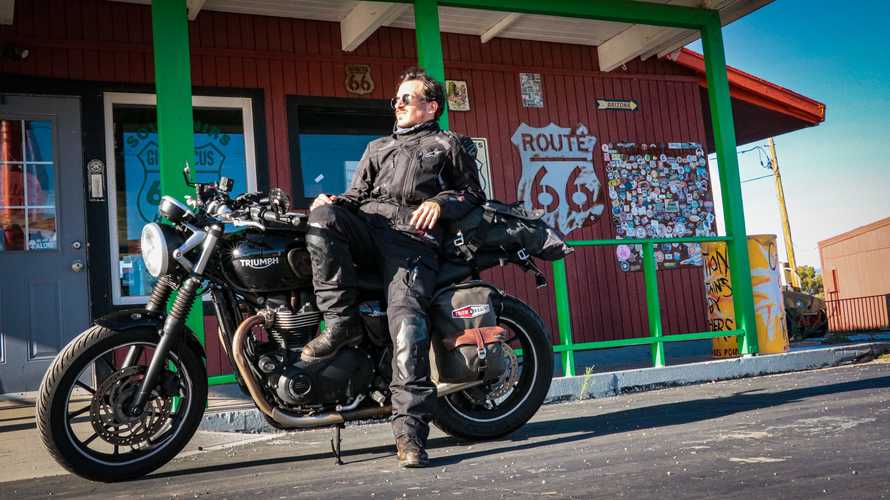 There was going to be a vlog about the adventure, but I don't feel like editing that together. It's not so interesting. Not enough drama, not enough camera work. I'm no Claudio from Long Way Up/Down/Round.
Instead, you get a photo essay :)
PS: you'll have an easier time with photo captions, if you read on the web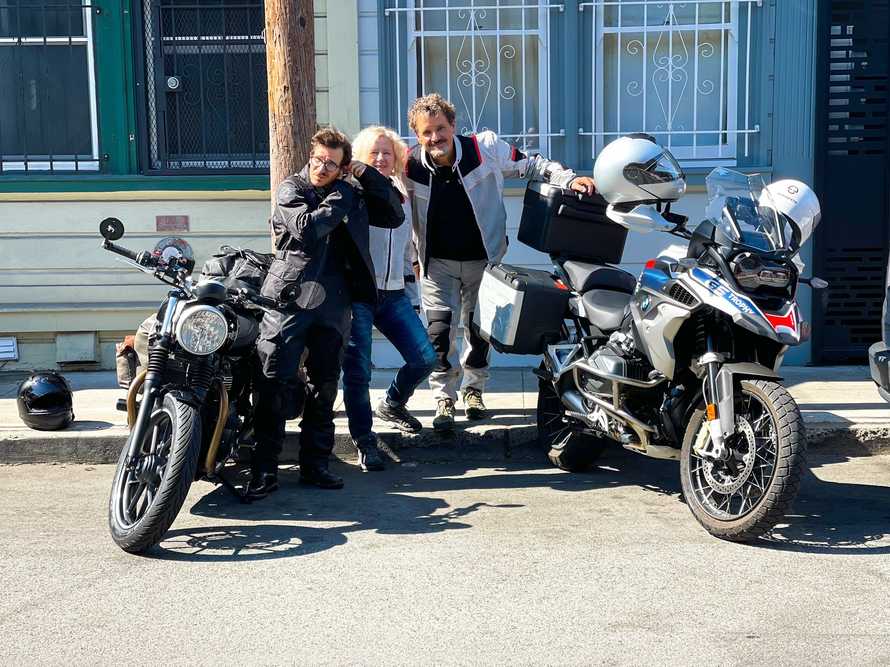 My mom and her boyfriend flew in from Slovenia and rented a GS 1250. I took my gently modified Street Twin.
For those of you who don't know: Europe in summer is full of couples in their 50's touring on motorcycles. A stereotype as strong as Americans buying a big-ass RV.
They wanted to explore USA and see places they've never been. And I wanted to have an adventure. Perfect.
Our plan was to see a few national parks and two big cities. My mom hasn't explored much of USA and her boyfriend's never been here at all. Wanted to give them a good selection of things to see.
Forgot to record the last day and my app (Gaia GPS) crashed a few times, but here's the route we took: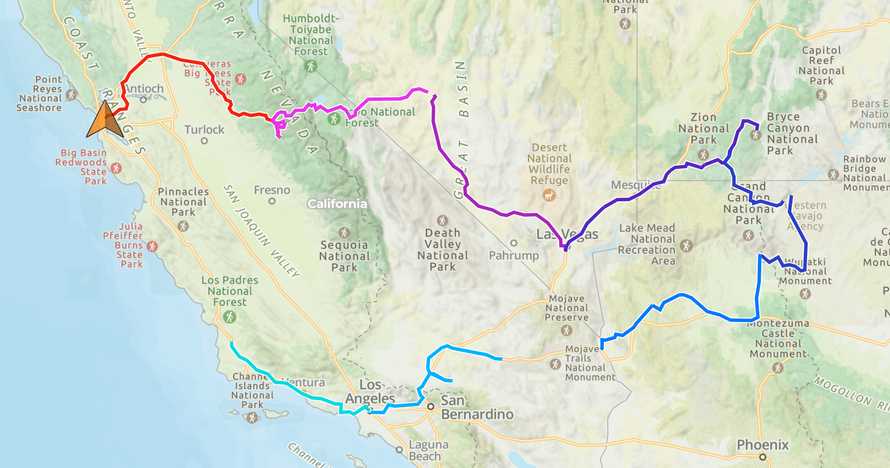 We drove through 4 states – California, Nevada, Arizona, Utah – and saw:
Yosemite
Vegas
Zion
Bryce Canyon
Grand Canyon
Los Angeles
Carmel
Had to skip Death Valley due to flooding. Whole park's closed.
The route was a bit much for 9 days. We all got tired of packing and unpacking our bikes every day. Next time I'll plan for a few double days like we had back in 2013 while driving around Europe for a month.
I got a lot of GoPro footage from my bike. It's all boring. 😂
Photos from my DSLR came out great though. Here's a few of my favorites passed gently through Lightroom to improve the colors. Remember to read the captions.
No photos from the final day of riding from a random motel in Santa Maria to Carmel to San Francisco. We barely had time to stop and I visit that area plenty so it didn't feel special.
Funfact: We saw an FBI raid on a neighbor's room in that Santa Maria motel. It was just like the movies.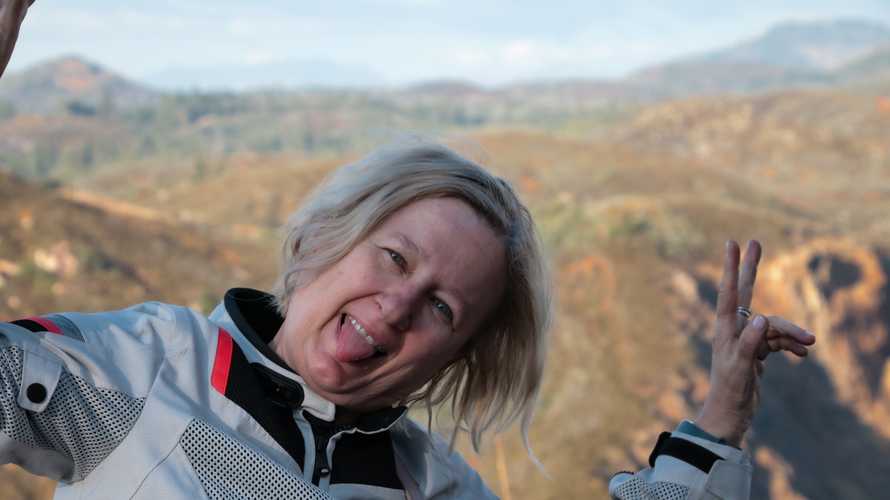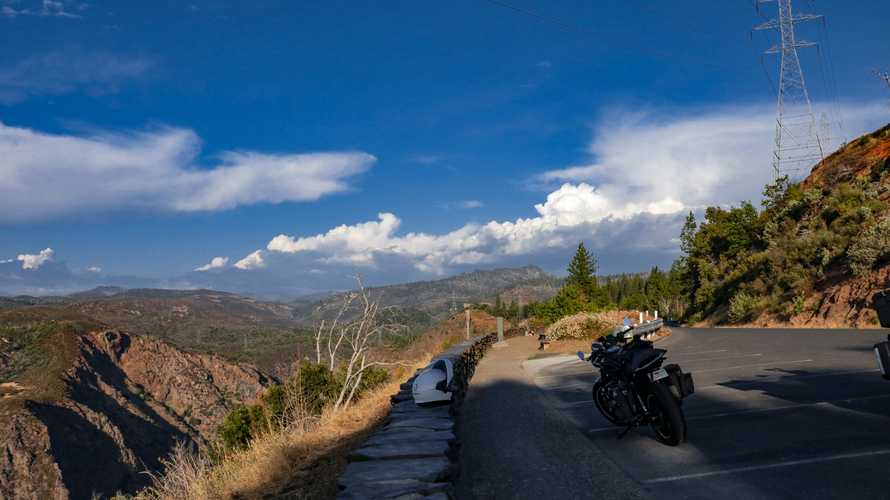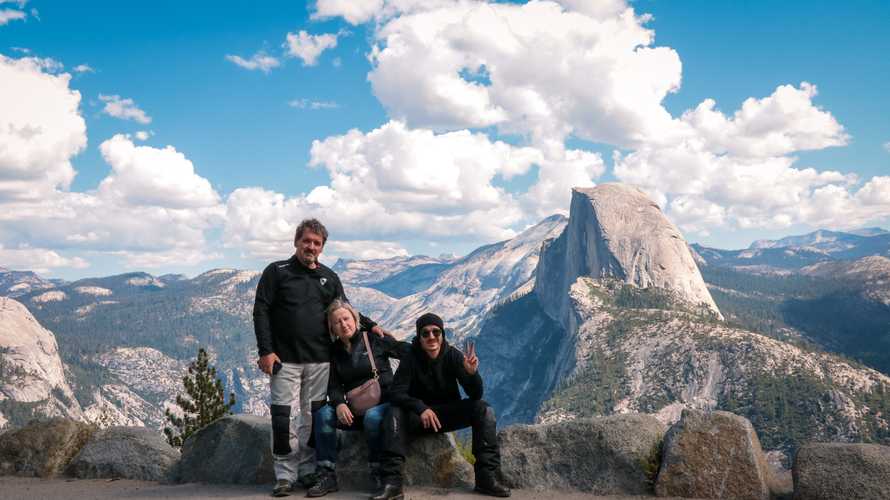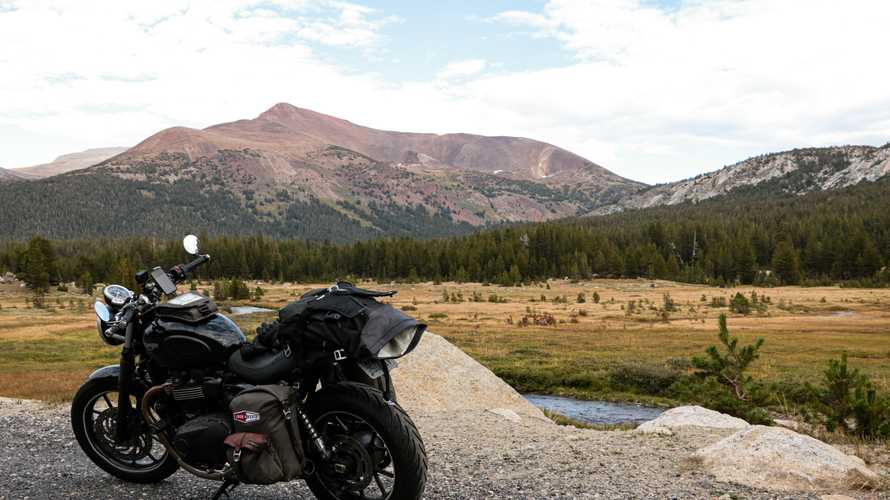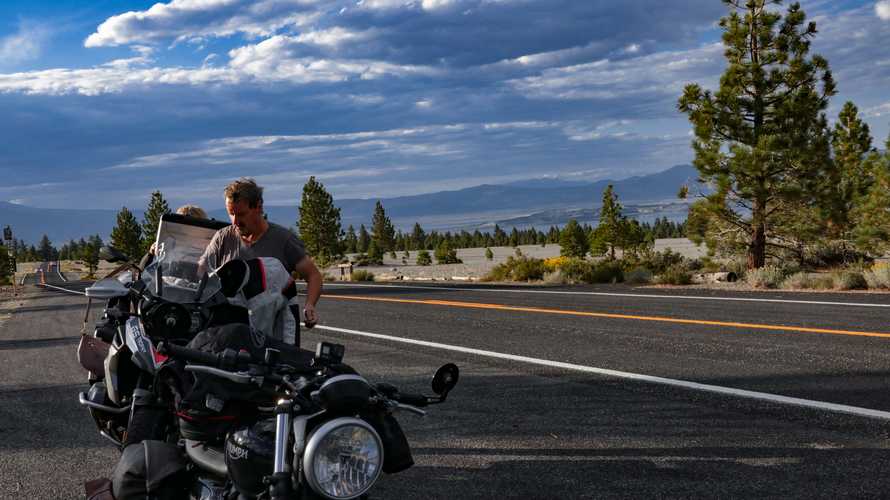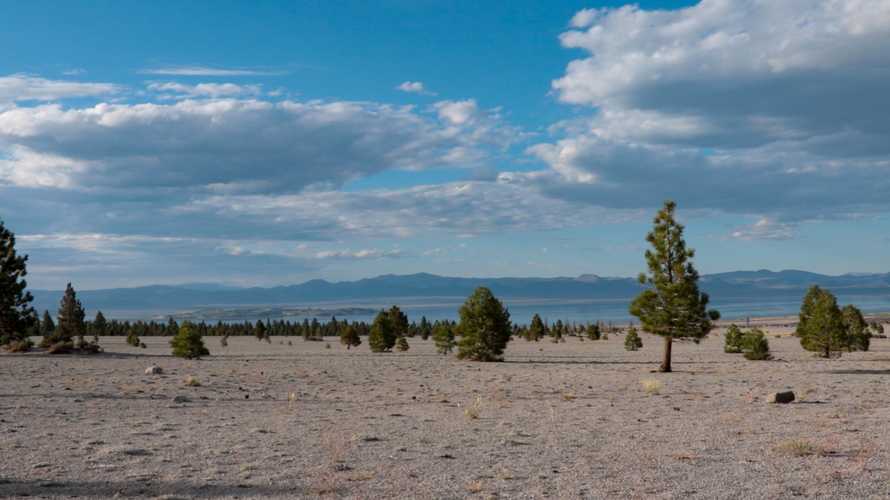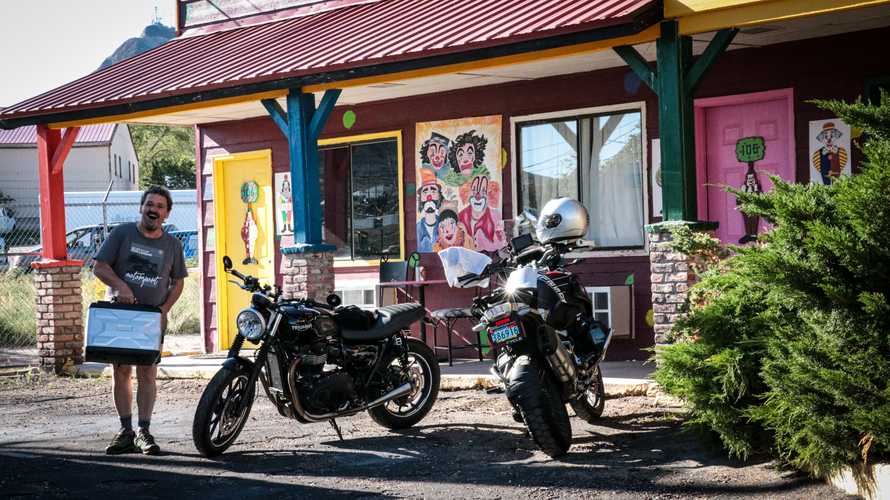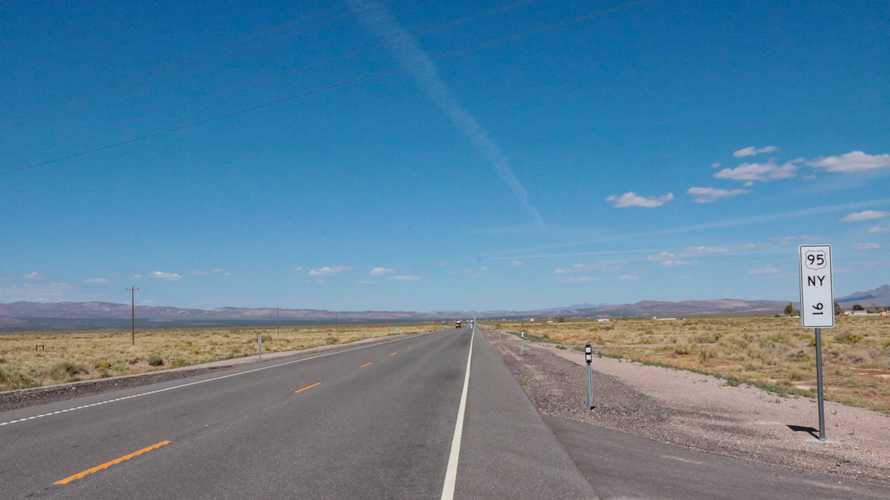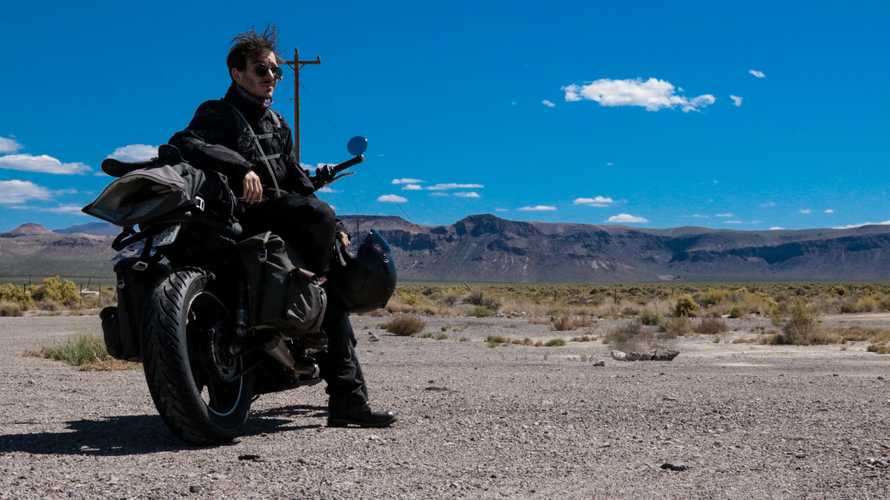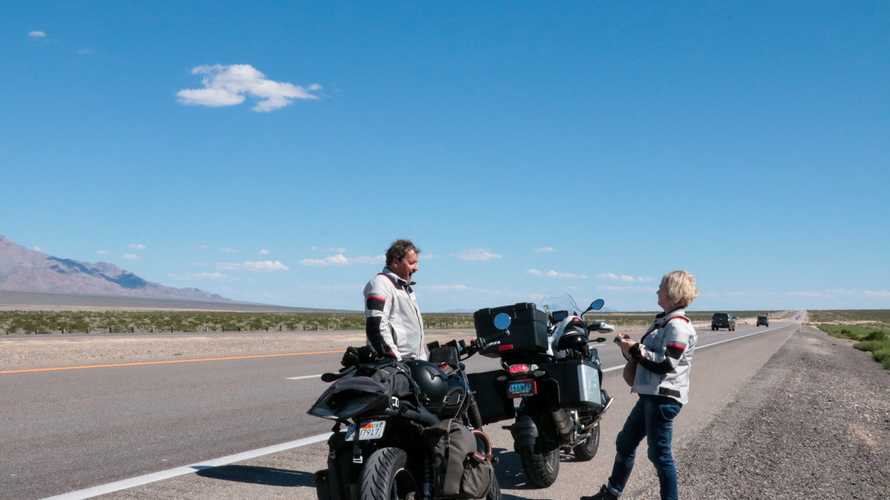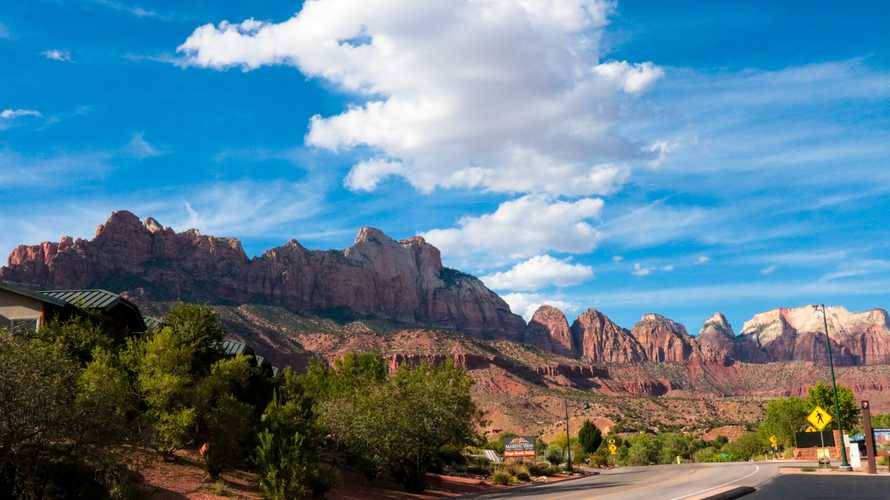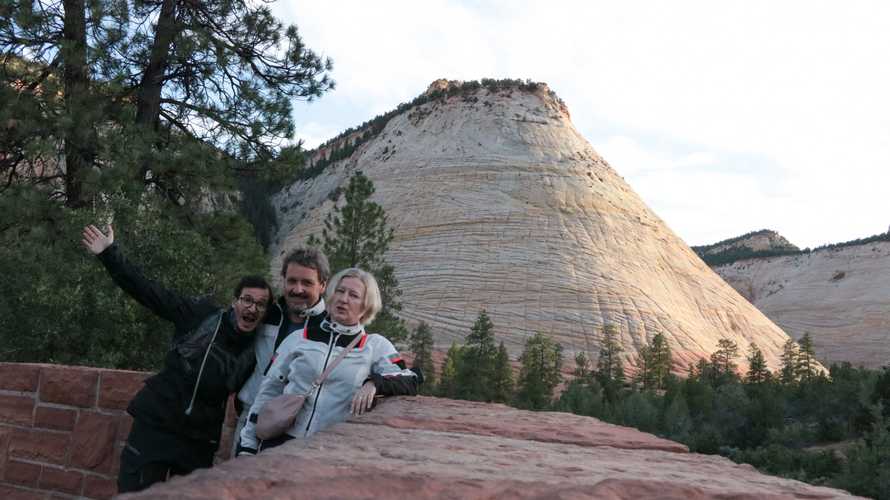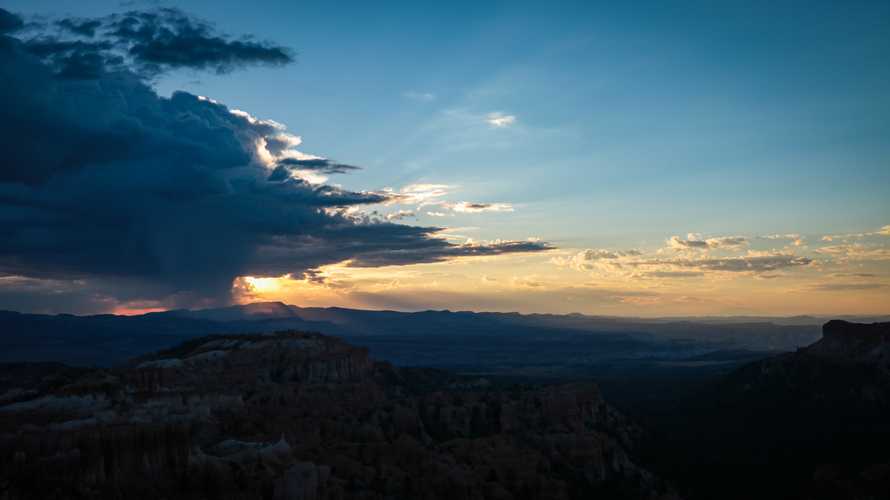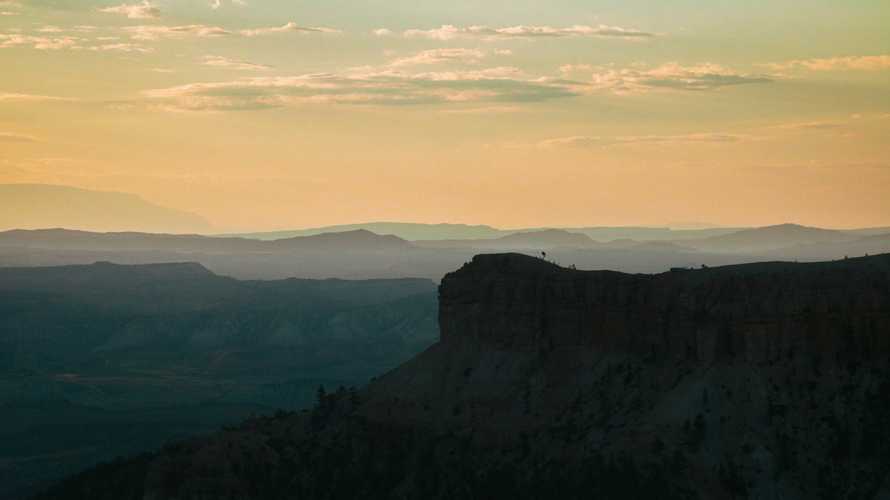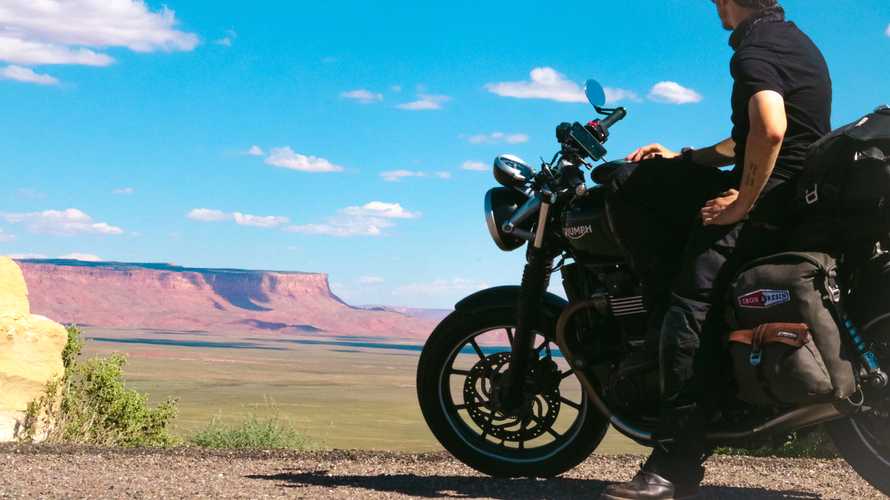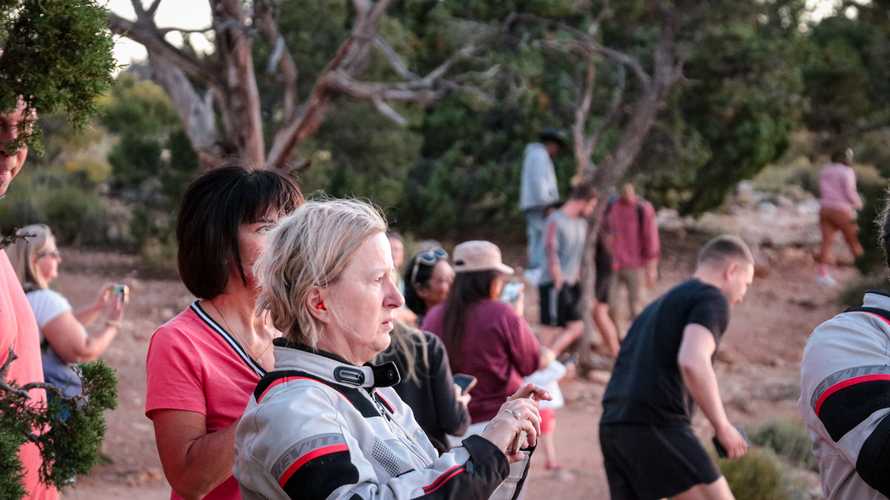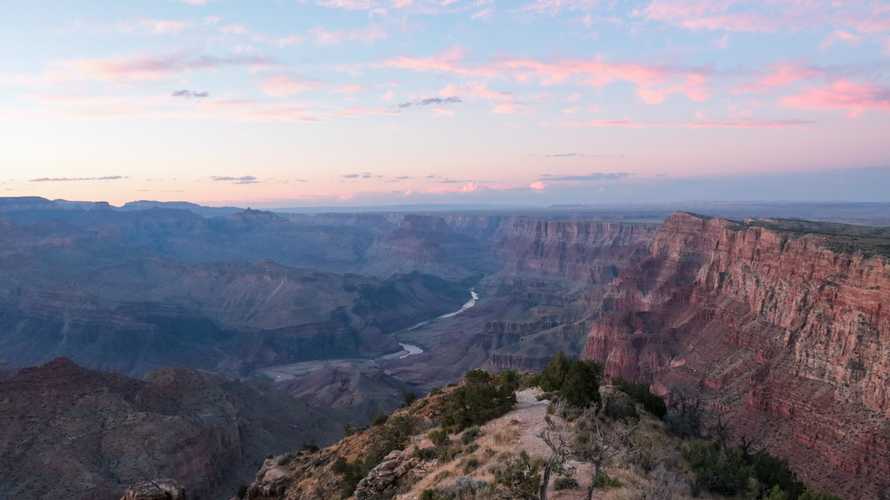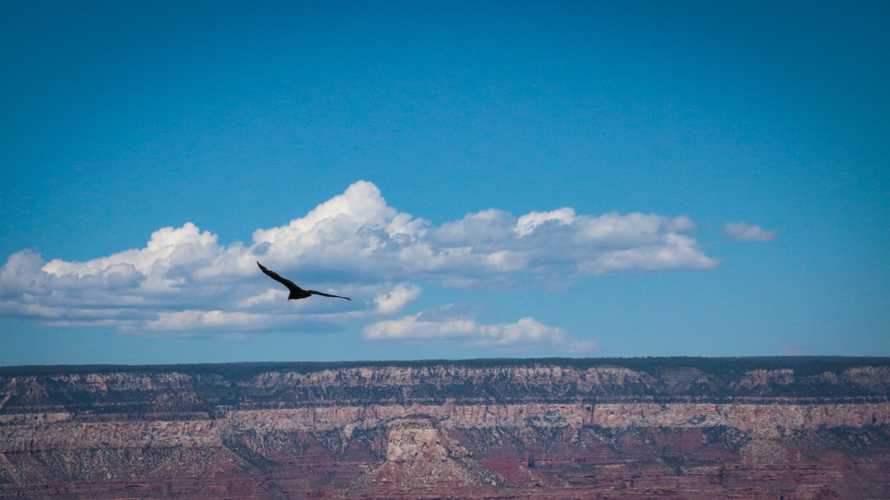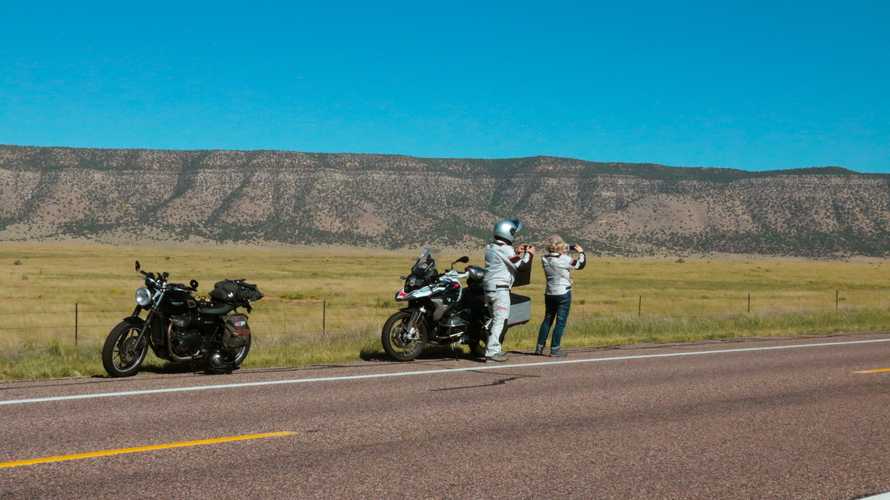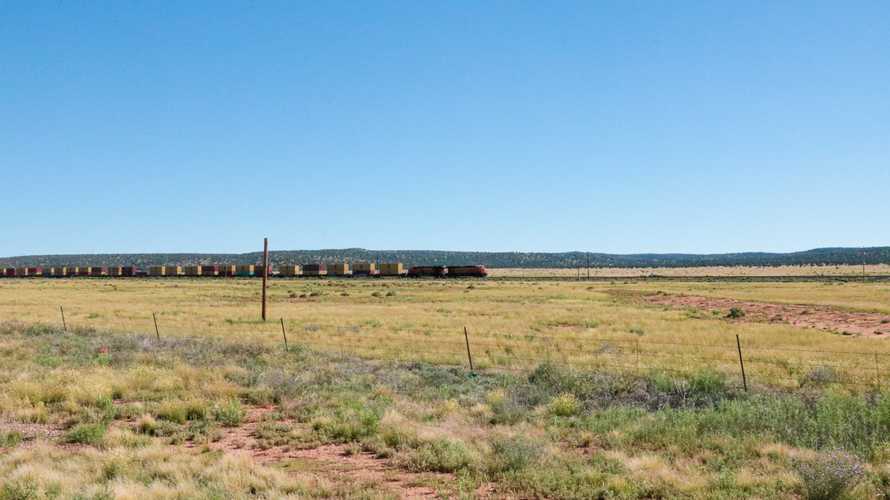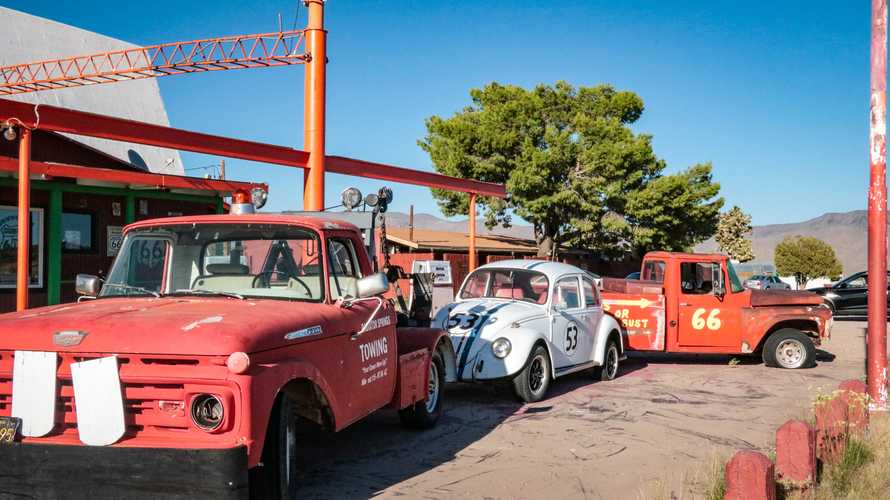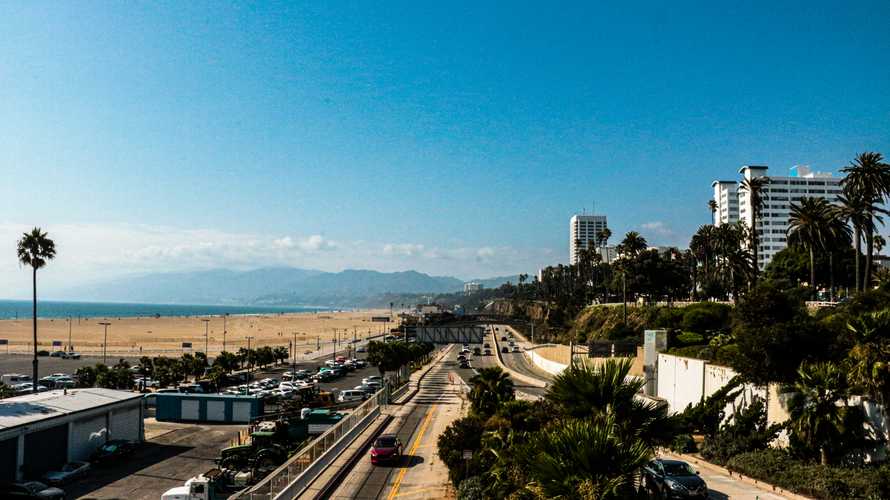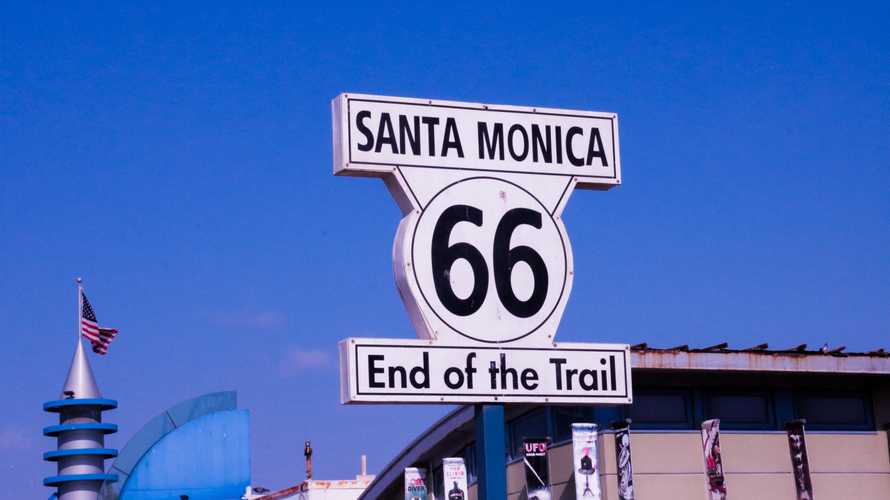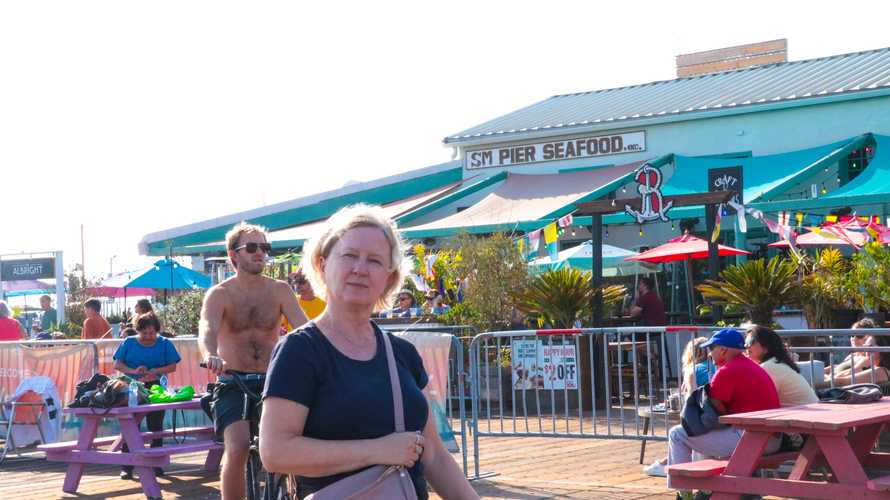 You'd think after 8 days of meditation on the high road I'd have deep insights to share. I do not.
Your mind focuses on the present moment. There is no past, and no future. There is only you, the road, and that nagging pain in your knee because you're definitely on the wrong bike for this sort of thing.
I've been through the desert on a bike with no name pic.twitter.com/535H2u2VcJ

— Swizec Teller (@Swizec) September 17, 2023
Then you come home and reality comes crashing back. That's when the insights happen. In that split second before you get back in the groove and you see life with a fresh perspective.
September 25, 2023
Has that ever happened to you?
Cheers,
~Swizec
Published on September 27th, 2023 in Personal, Travel + Events
---
I write articles with real insight into the career and skills of a modern software engineer. "Raw and honest from the heart!" as one reader described them. Fueled by lessons learned over 20 years of building production code for side-projects, small businesses, and hyper growth startups. Both successful and not.
Subscribe below 👇
Join Swizec's Newsletter and get insightful emails 💌 on mindsets, tactics, and technical skills for your career. Real lessons from building production software. No bullshit.
"Man, love your simple writing! Yours is the only newsletter I open and only blog that I give a fuck to read & scroll till the end. And wow always take away lessons with me. Inspiring! And very relatable. 👌"
Senior Mindset Book
Get promoted, earn a bigger salary, work for top companies
Learn more
Have a burning question that you think I can answer? Hit me up on twitter and I'll do my best.
Who am I and who do I help? I'm Swizec Teller and I turn coders into engineers with "Raw and honest from the heart!" writing. No bullshit. Real insights into the career and skills of a modern software engineer.
Want to become a true senior engineer? Take ownership, have autonomy, and be a force multiplier on your team. The Senior Engineer Mindset ebook can help 👉 swizec.com/senior-mindset. These are the shifts in mindset that unlocked my career.
Curious about Serverless and the modern backend? Check out Serverless Handbook, for frontend engineers 👉 ServerlessHandbook.dev
Want to Stop copy pasting D3 examples and create data visualizations of your own? Learn how to build scalable dataviz React components your whole team can understand with React for Data Visualization
Want to get my best emails on JavaScript, React, Serverless, Fullstack Web, or Indie Hacking? Check out swizec.com/collections
Did someone amazing share this letter with you? Wonderful! You can sign up for my weekly letters for software engineers on their path to greatness, here: swizec.com/blog
Want to brush up on your modern JavaScript syntax? Check out my interactive cheatsheet: es6cheatsheet.com
By the way, just in case no one has told you it yet today: I love and appreciate you for who you are ❤️